Online Learning Satisfaction Among the Zhumadian Vocational and Technical College Students
Keywords:
College students, Online learning, Online learning satisfaction, COVID-19, Countermeasures
Abstract
The COVID-19 pandemic has affected education at all levels in a variety of ways. Teachers and students around the world face this challenge together. As a result, online learning during the influenza pandemic has become a trend research topic. With its flexible, convenient, interactive, time-free and resource-rich characteristics, online learning has brought revolutionary new ways of learning. In this research, 62 college students from Zhumadian Vocational and Technical College, different genders and different places of origin, were selected as research subjects. Overall, the students surveyed were between 4 points and 4.5 points (Total score 5 points) satisfied with their online learning. It can be seen that during the epidemic period, the overall satisfaction of students in Zhumadian Vocational and Technical College with online teaching is relatively high, and there are still individual problems in the online learning of college students in Zhumadian Vocational and Technical College, which directly affect their satisfaction with online learning, such as insufficient online teaching interaction. Based on the above conclusions, this study puts forward relevant suggestions from the school level, the level of the online learning platform and the level of learners respectively, in order to play a certain role in improving the satisfaction of college students in online learning.
Downloads
Download data is not yet available.
References
Bai, X., Guan, J., & Wang, H. (2019). A Model-Based Reinforcement Learning with Adversarial Training for Online Recommendation. Advances in Neural Information Processing Systems, 32.
Bray, E., Aoki, K., & Dlugosh, L. (2008). Predictors of Learning Satisfaction in Japanese Online Distance Learners. International Review of Research in Open and Distance Learning, 9(3), 245-253.
Dai, X. L., & Chen, Q. R. (2005). Teaching interaction and design of online course. Audio-visual education research, 21(9), 69-72.
Department of Higher Education, Ministry of Education, 2020 Online Education in Colleges and Universities and The Next Step. http://www.moe.gov.cn/fbh/live/2020/51987/sfcl/202005/t20200514_454117.html. 2021.6.8.
Han, Y. Z. (2006). A Review of American College Student Satisfaction Survey Methods. Comparative Eucational Research, 22(6), 60-64.
Ismuratova, G. S., Naurzbaev, B. T., Maykopova, G. S., Madin, V. A., & Ismuratova, R. B. (2017). «E—learning» Concept and Its Main Characteristics. International Journal of Economic Perspectives, 11(2), 847-852.
Lane, S., Hoang, J. G., Leighton, J. P., & Rissanen, A. (2021). Engagement and Satisfaction: Mixed-Method Analysis of Blended Learning in The Sciences. Canadian Journal of Science, Mathematics and Technology Education, 21(1), 100-122.
Li, B. (2020). Study on The Model of Influencing Factors of Learning Satisfaction in Blended Learning. Journal of Distance Education, 1, 69-75.
Li, B., Zhang, W. L., Zhang, S. Q., & Zhao, S. (2016). Study on The Model of The Influence Factor in The Study of Mixed Type. Journal of Remote Education and Education, 34(1), 69-75.
Li, S., Yamaguchi, S., & Takada, J. (2018). The Influence of Interactive Learning Materials on Self-Regulated Learning and Learning Satisfaction Of Primary School Teachers In Mongolia. Sustainability, 10(4), 1093.
Liu, Z. Y., Lomovtseva, N., & Korobeynikova, E. (2020). Online Learning Platforms: Reconstructing Modern Higher Education. International Journal of Emerging Technologies in Learning (iJET), 15(13), 4-21.
Liu, L. P. & Sun, J. (2020). Self-Teaching: New Thinking of Online Teaching During Epidemic Prevention and Control. Journal of Tianjin Normal University, 12(5), 14-18.
Satar, H. M., & Akcan, S. (2018). Pre-service EFL Teachers' Online Participation, Interaction, and Social Presence. Language Learning & Technology, 22(1), 157-183.
Sun, P. C., Tsai, R. J, Finger, G. (2018). What Drives A Successful E-Learning? An Empirical Investigation of The Critical Factors Influencing Learner. Satisfaction, Computers & Education, 50(4), 1183-1202.
Tawfik, A. A., Reeves, T. D., Stich, A. E., Gill, A., Hong, C., McDade, J., ... & Giabbanelli, P. J. (2017). The Nature and Level of Learner–Learner Interaction in A Chemistry Massive Open Online Course (MOOC). Journal of Computing in Higher Education, 29(3), 411-431.
Wang, W. P. (2020). Regional Differences and Influencing Factors of Chinese College Students' Online Learning Experience -- Based on The Survey Data Of 334 Colleges and Universities in China. Research on Open Education, 26(6), 89 – 99.
Wang, J. X., & Fu, W. D. (2020). Big Data Portrait of Online Education in Primary and Secondary Schools Under The Epidemic. China Youth Daily, 5, 4-13.
Wang, L. Y. (2020). Construction of Customer Satisfaction Evaluation System for Distance Open Education in China. Journal of Chongqing Radio and Television University, 4, 6-8.
Wang, X. (2019). The Influence of Teacher-Student Interaction on Learner Satisfaction in Online Learning. Wuhan: Central China Normal University.
Wang, N., Ju, X. H., & Ge, Z. P. (2014). Factors Influencing Learning Satisfaction of Online Courses in Open Education. Research on Open Education, 21(6), 111-118.
Webster, J., & Hackley, P. (1997). Teaching Effectiveness in Technology-Mediated Distance Learning. Academy of Management Joumal, 40(6), 1282-1309.
Xie, Y. R. (2020). The Characteristics, Problems and Innovations of The Online Teaching Method of "Class Suspension Without School Suspension" During The Epidemic Prevention and Control Period. Research on Audio Visual Education, 41(3), 20-28.
Yu, C. K., Brian, R., & Belland. (2016). An Exploratory Study of Adult Learners' Perceptions of Online Learning. Minority Students in Continuing Education, 64(4), 661-680.
Yu, T. (2018). Examining Construct Validity of the Student Online Learning Readiness (SOLR) Instrument Using Confirmatory Factor Analysis. Online Learning, 22(4), 277-288.
Yu, H. Q. (2019). Internet based distance learning evaluation model. Open Education Research, 1, 33-37.
Zhang, Q. (2019). A Study on The Correlation Between College Students' Self-Efficacy and Deep Learning In E-Learning Environment. Research on Audio Visual Education, 36(4), 55-61.
Zhao, G. D., & Yuan, S. (2010). Student Satisfaction and Its Influencing Factors in Blended Learning: A Case Study of Peking University Teaching Network. Distance Education in China, 6, 32-38.
Zhao, G. D., Yuan, S. (2020). Research on Student Satisfaction and Influencing Factors of Blended Learning -- Taking The Teaching Network Of Peking University As An Example. China Distance Education, 6, 32-38.
Zhu, L. C. (2020). A Study on College Students' Online Learning Satisfaction, Its Influencing Factors and Promotion Strategies. Journal of National Institute of Education Administration, 10(5), 82-88.
Zhu, Z. T. (2020). Interpretation of The Policy Of "Suspension of Classes Without Suspension of Schools", Key Issues and Countermeasures. China Audio Visual Education, 10(4), 1-7.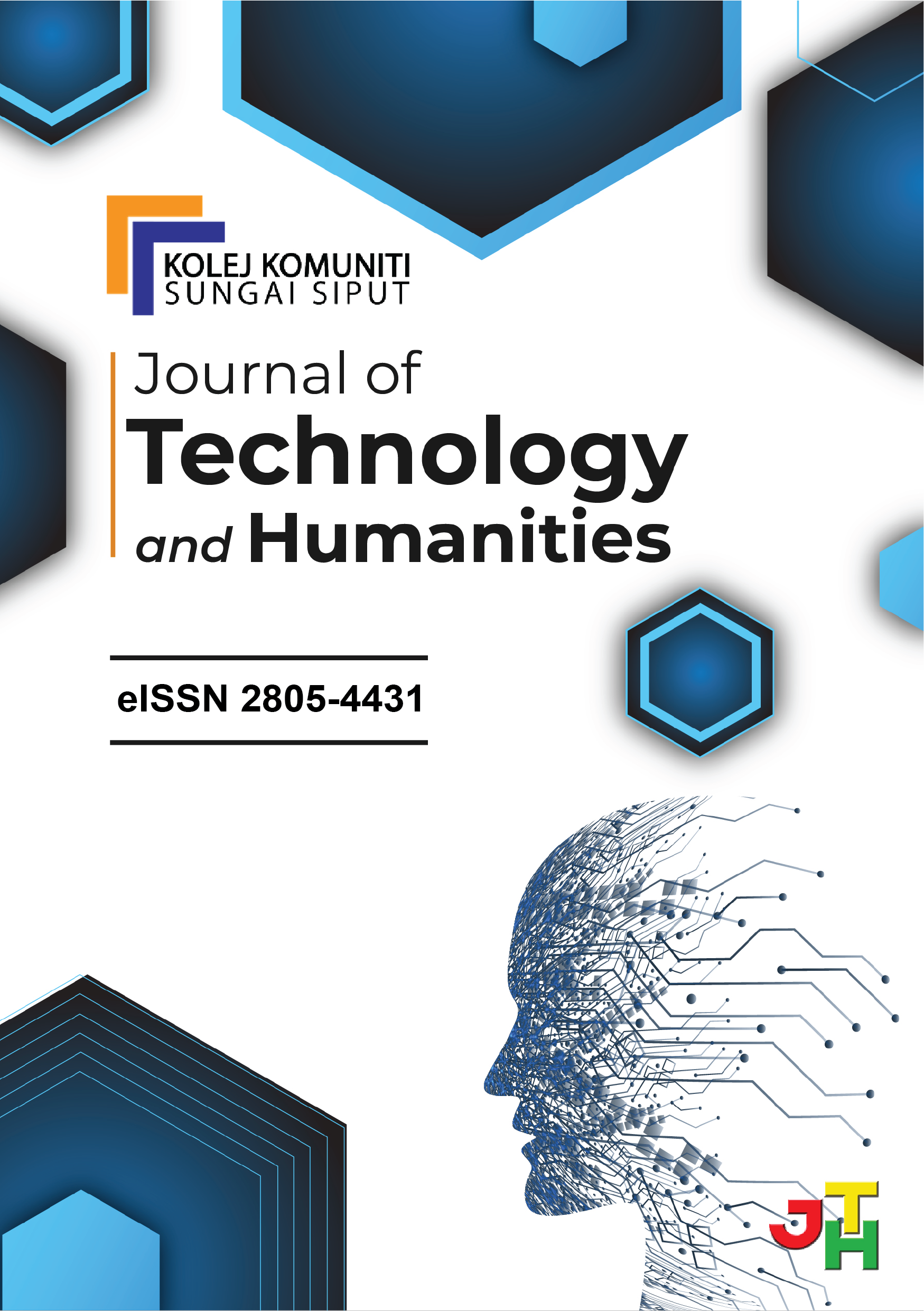 Downloads
How to Cite
Zu, Y. B., Liu, S., Li, G. B., Liu, C., Shu, B., & Fajrie, N. (2022). Online Learning Satisfaction Among the Zhumadian Vocational and Technical College Students. Journal of Technology and Humanities, 3(1), 26-37. https://doi.org/10.53797/jthkkss.v3i1.4.2022
License
Copyright (c) 2022 Yan Bin Zu, Shu Liu, Guo Bao Li, Chang Liu, Bin Shu, Nur Fajrie
This work is licensed under a Creative Commons Attribution-NonCommercial-ShareAlike 4.0 International License.